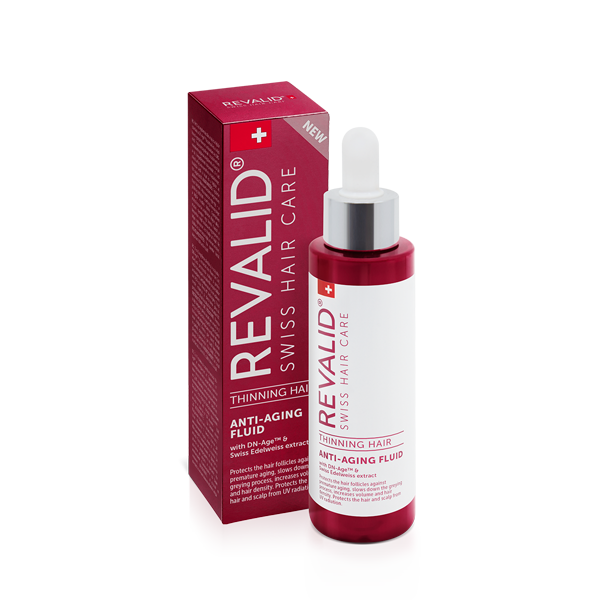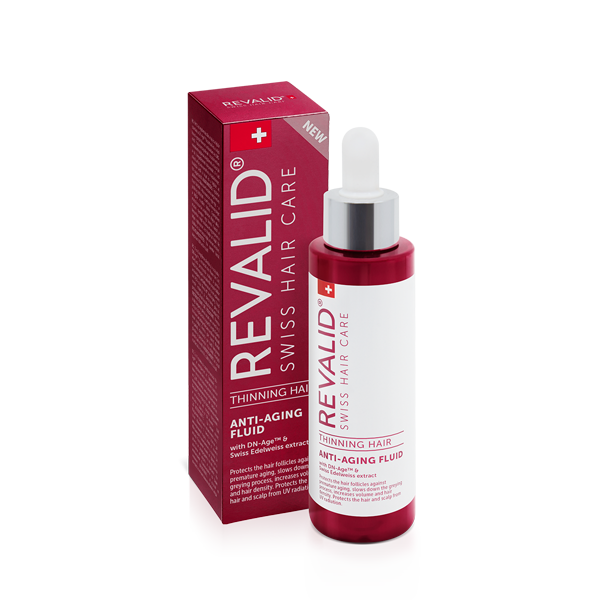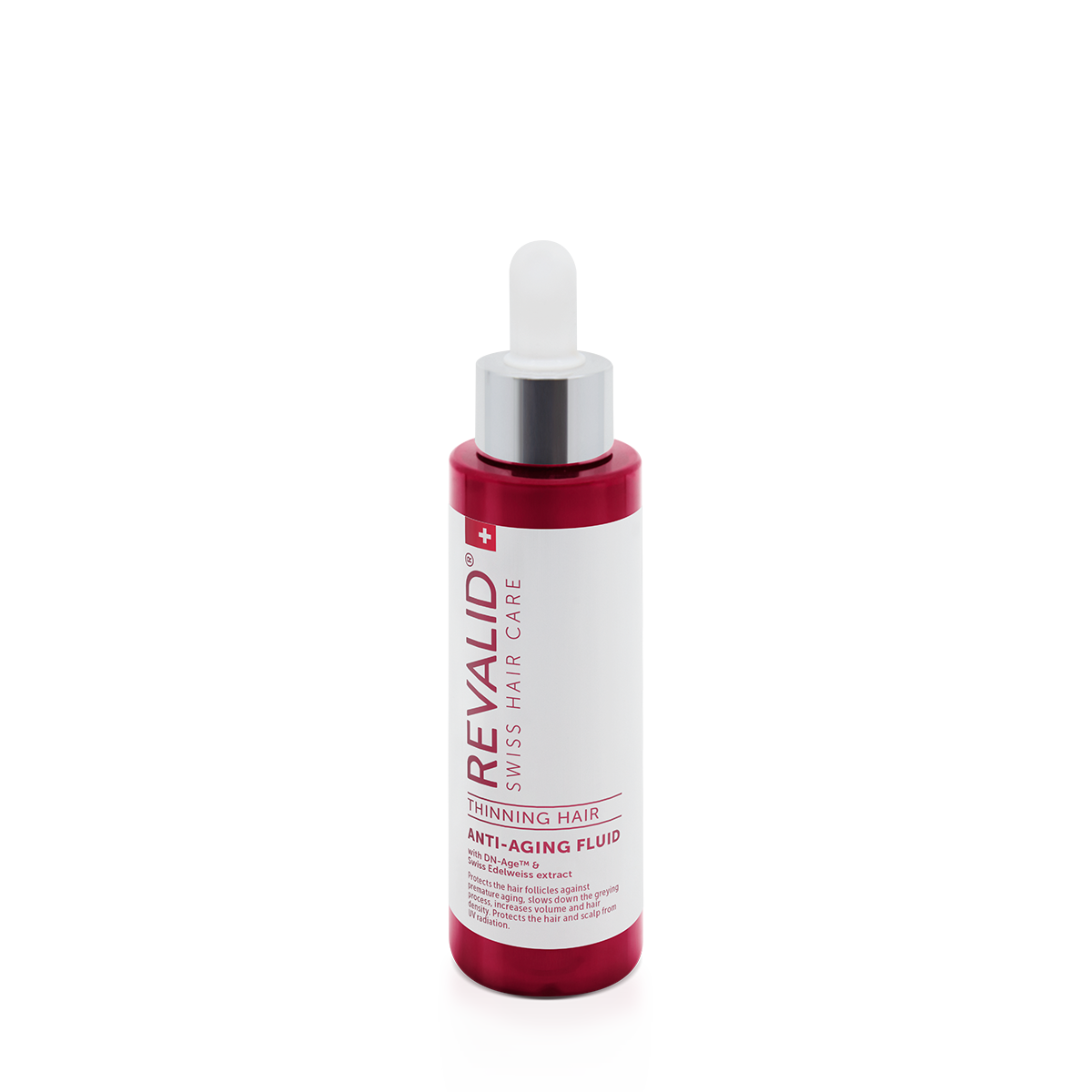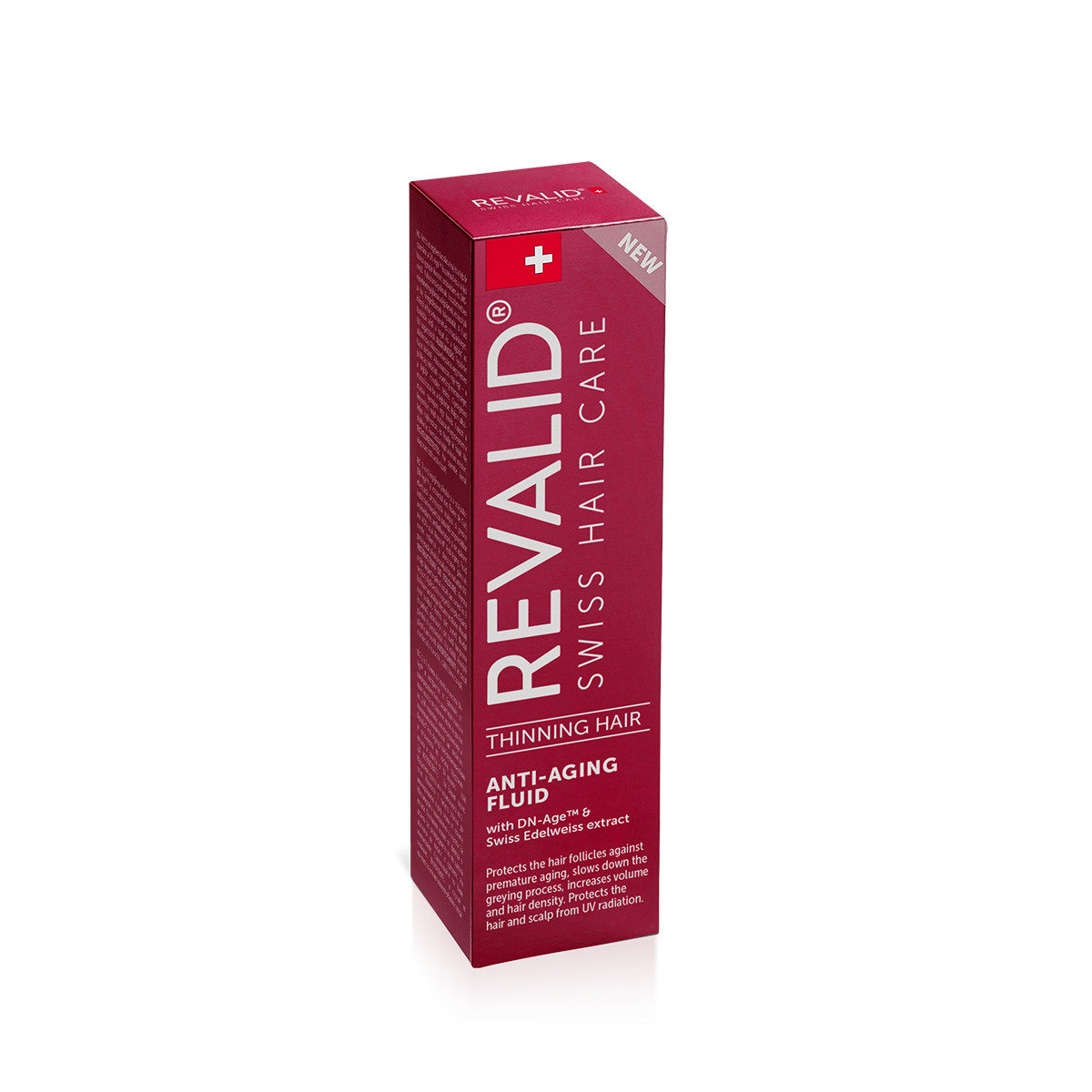 Revalid Anti-Aging fluid with colour protection contains the innovative active ingredient DN-Age™, an extract from Cassia Alata leaves and Edelweiss extract from the Swiss Alps. Thanks to the antioxidant, anti-inflammatory and DNA protective properties of the active ingredients, the fluid protects the scalp from premature aging,decreasing oxidative stress in hair follicles, slows down the greying process, increases volume and hair density and protects the hair and scalp from harmful UV radiation and pollution. Paraben-, sulphate-, silicon-, and alcohol denat. free.

Product Rating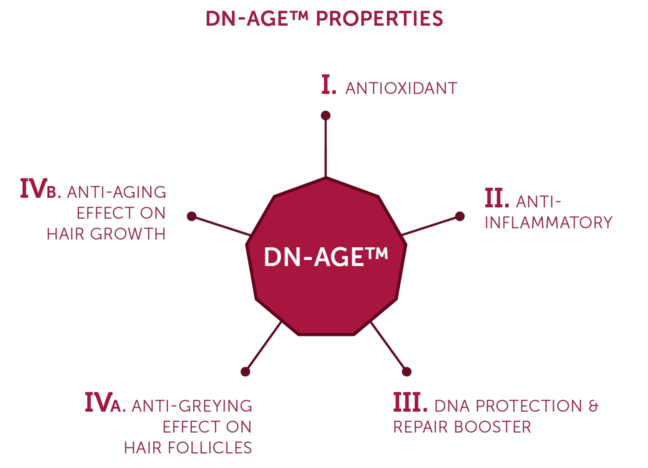 DN-AGE™
The anti-aging active ingredient DN-Age™ is an extract from the leaves of the Cassia alata plant. DN-Age™, widely proven in vitro and in vivo, has been shown to reduce oxidative stress and inflammation in the human scalp and hair follicle cells. It protects the scalp from cellular damage, slowing down the greying process and maintaining the hairs' thickness, fullness, and strength.
EDELWEISS EXTRACT FROM THE SWSS ALPS
Edelweiss (Leontopodium alpinum) is an Alpine "survival star" that grows at altitudes of up to 3,000 metres, where it is exposed to high levels of UV radiation. There it has to contend with extreme temperatures, making Edelweiss an expert in self-protection providing strong antioxidant, radical scavenging and DNA-protecting properties.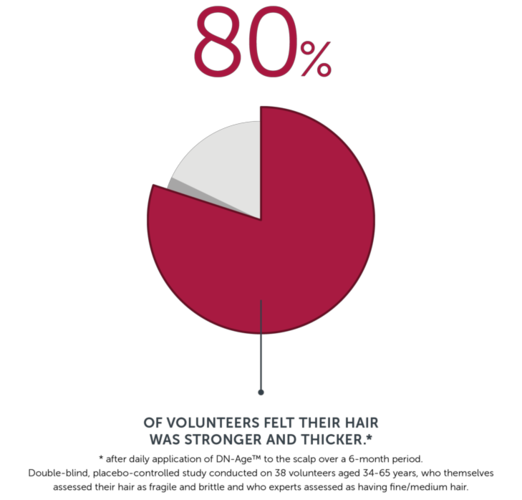 For your scalp: Divide dry or damp hair into 2 sections. Apply 1 pipette (filled until the marked line) to each section. Massage gently into the scalp. For your hair: Put some fluid into the palm of your hand, distribute it throughout the length of your hair and comb through. Do not rinse. Style as desired.
WHAT DO OTHERS THINK