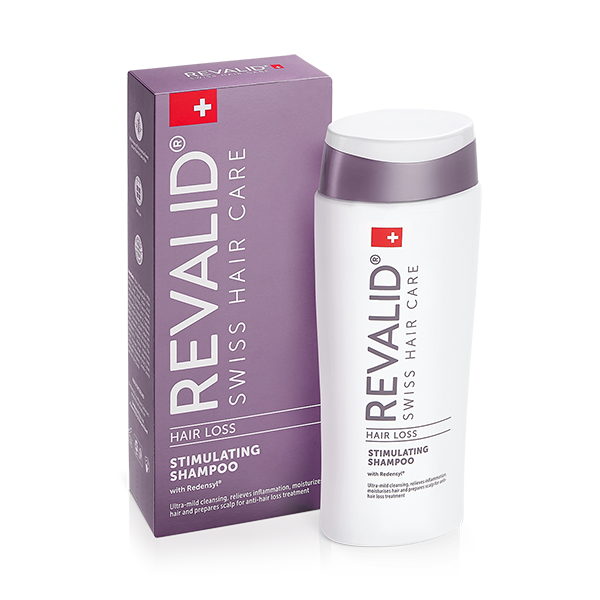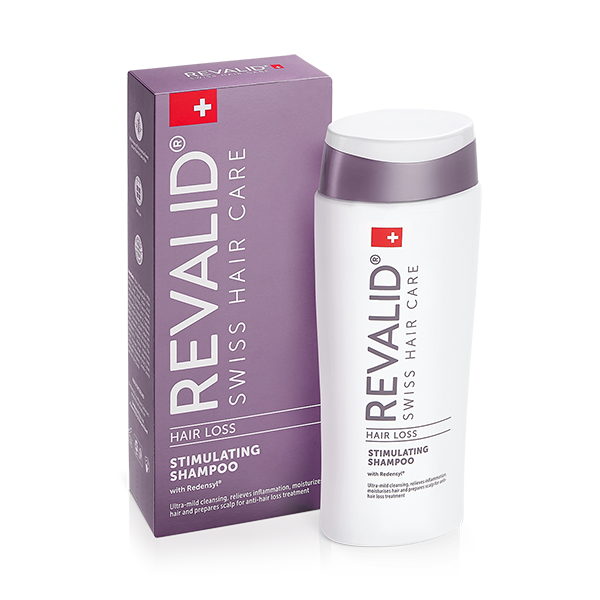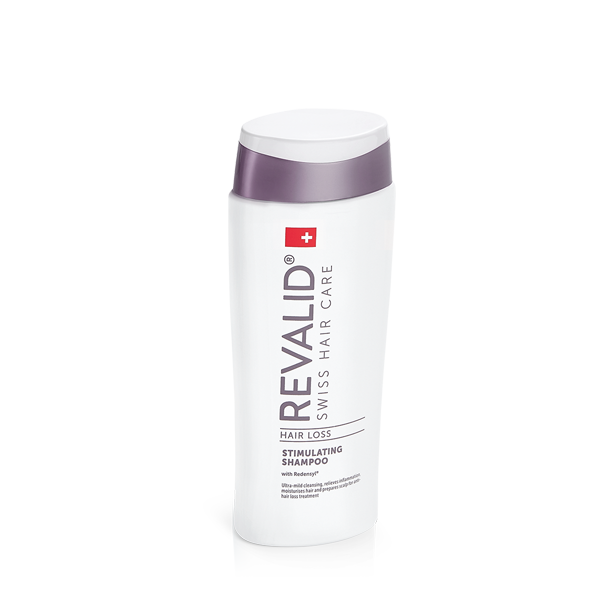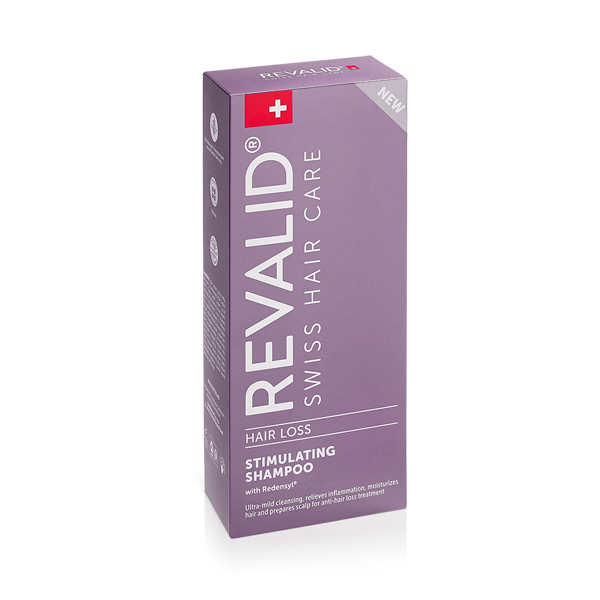 Revalid Stimulating Shampoo contains Redensyl, an innovative ingredient proven to reinvigorate the cells in the follicles responsible for hair growth. It is composed of two patented molecules – DHQG, obtained from the larch tree, and EGCG2, found in green tea leaves – combined with zinc and the amino acid, glycine. Swiss Artemisia extract and panthenol also work to gently cleanse while moisturizing and strengthening. Revalid Stimulating Shampoo provides optimal care and pre-conditions your hair for anti-hair loss treatment with Revalid Regrowth Serum. Paraben-, sulphate-, and silicone-free.


Product Rating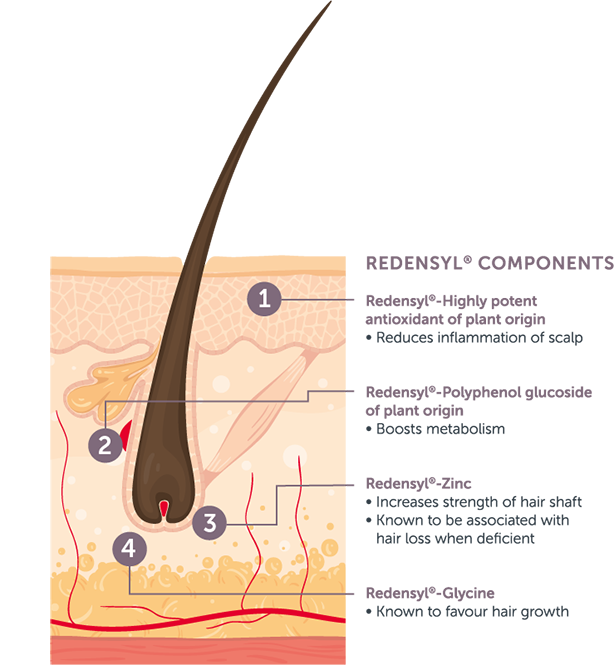 REDENSYL
Redensyl is a patented, active ingredient from the field of regenerative medical research. A synergistic blend of patented molecules, it has been developed to support both the ORSc and dermal papilla cells in the initiation of the hair's growth phase. Redensyl has been scientifically proven to stimulate hair growth while reducing hair loss
ARTEMISIA FLOWER EXTRACT FROM THE SWISS ALPS
Artemisia is a plant found in the Swiss Alps and known for its natural antioxidant properties. Traditionally used by Alpine farmers as a home remedy against fever, coughs, and even pneumonia, here it serves to protect the skin and restore balance to the scalp.
AJIDEW
Ajidew acts as a natural moisturizer, making the hair more manageable and reducing the appearance of unwanted flyaway hairs.
PANTHENOL
Panthenol has been shown to stimulate the proliferation of dermal fibroblasts and accelerate cell turnover. It also aids the hair in absorbing and retaining moisture. As such, this ingredient can help to repair damaged hair and reduce split ends, as well as thickening and increasing the hair's tensile strength.
TOCOPHERYL NICOTINATE (VITAMIN E)
Tocopheryl nicotinate or vitamin E is a natural antioxidant, known for its moisturizing properties.
Apply a small amount of Revalid Stimulating Shampoo to the palm of your hand. Work the shampoo into a light lather with some water. Gently apply to wet hair and use your fingertips to massage into the scalp. Allow the shampoo to settle for approximately 60 seconds. Rinse thoroughly. Repeat if necessary. Complete the anti-hair loss treatment with Revalid Regrowth Serum.
WHAT DO OTHERS THINK