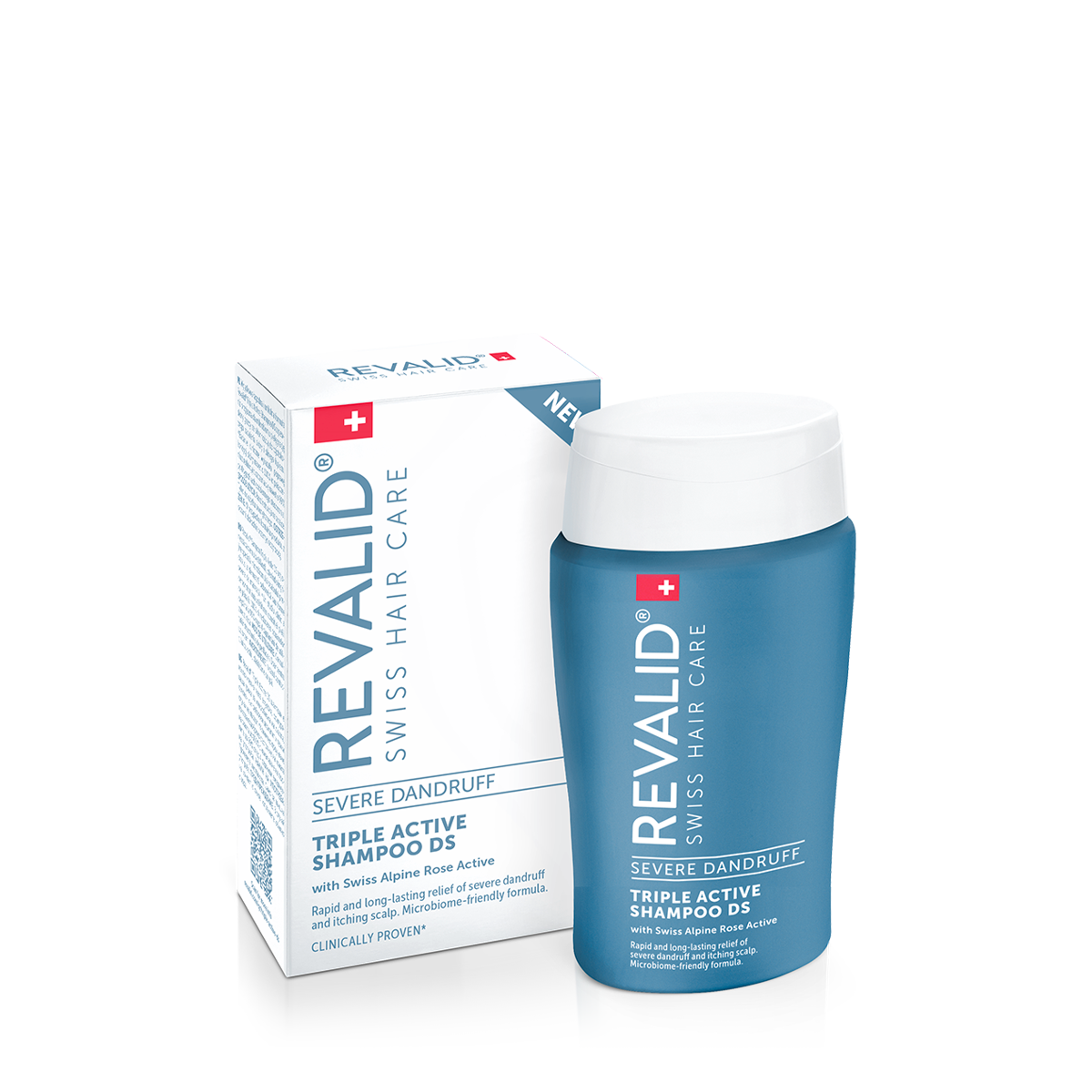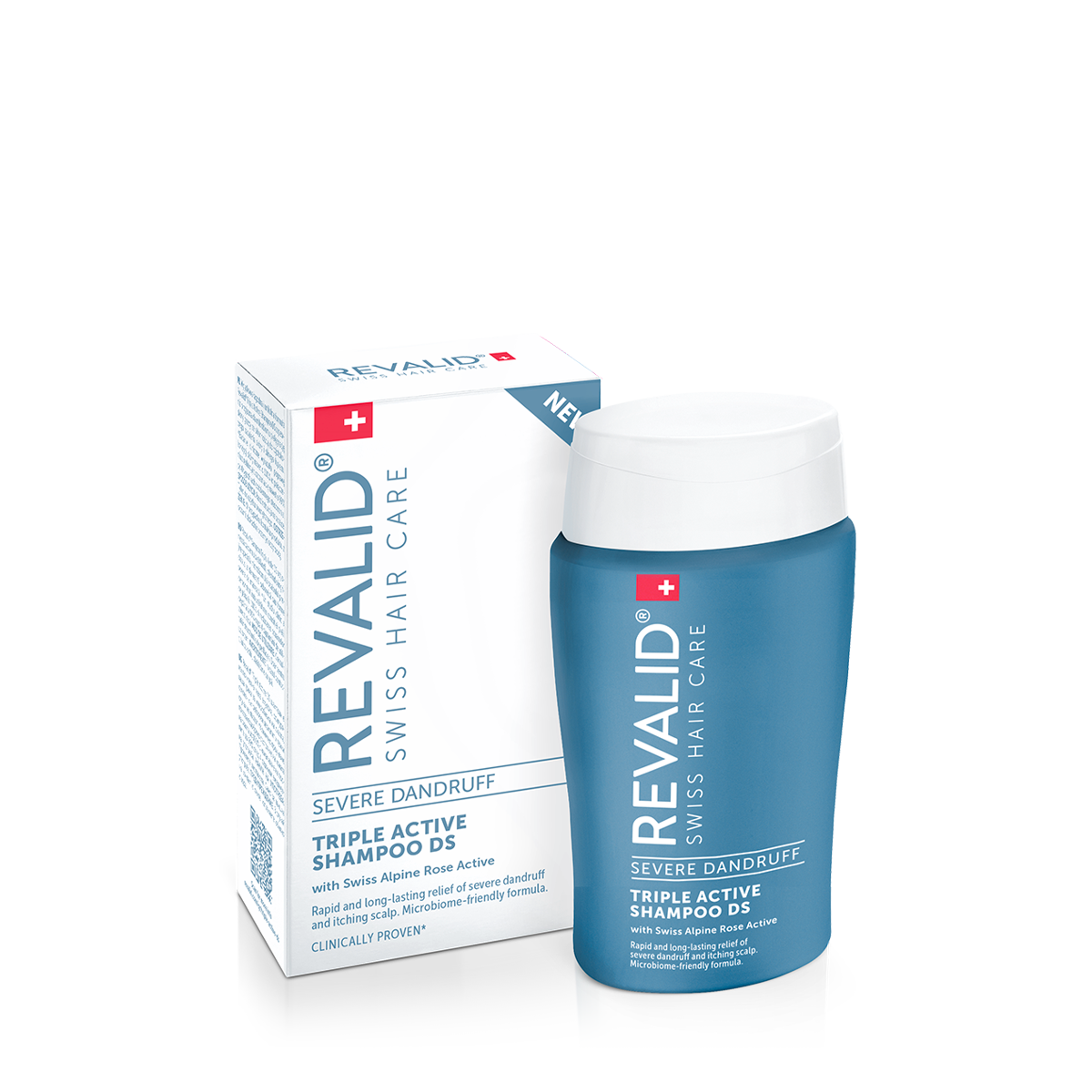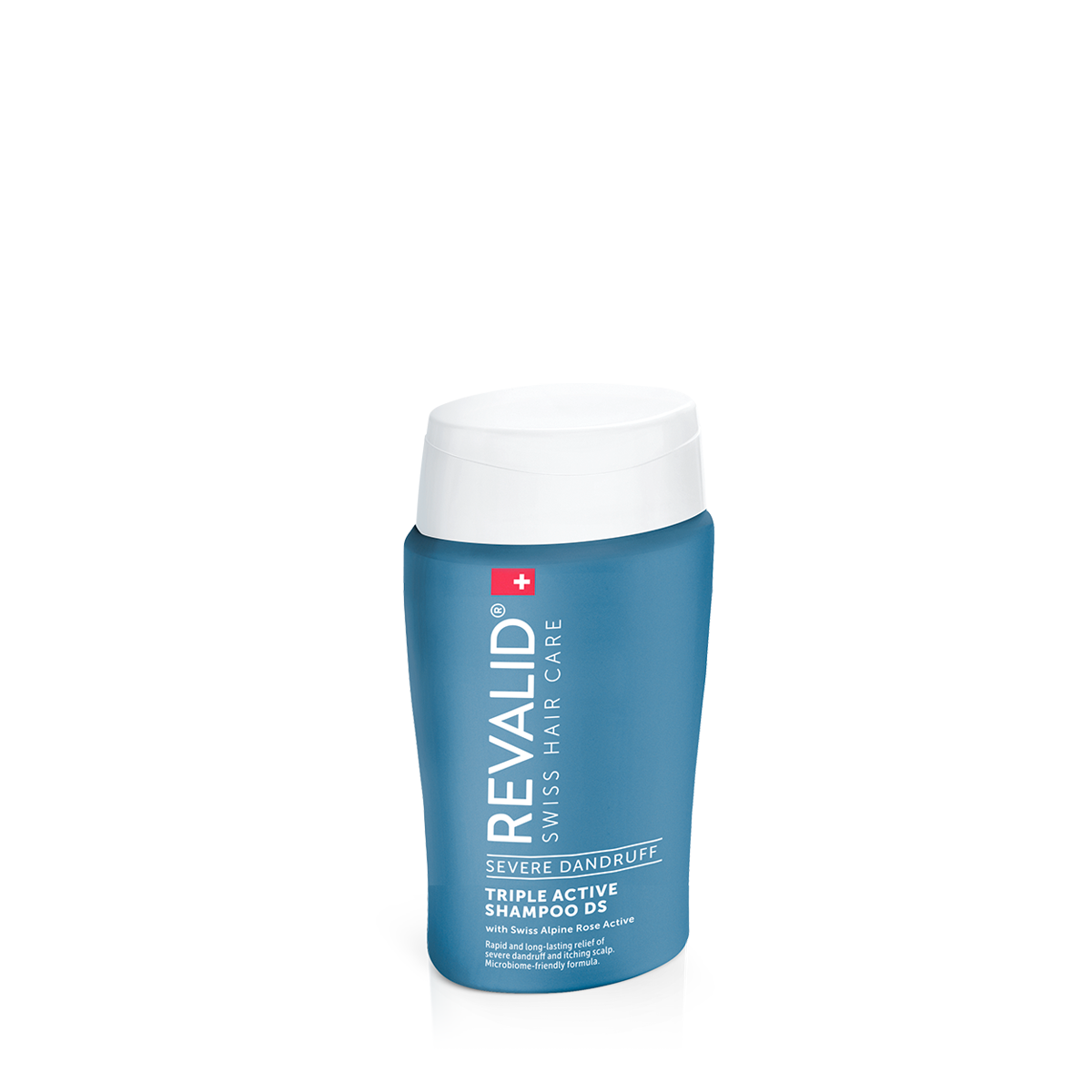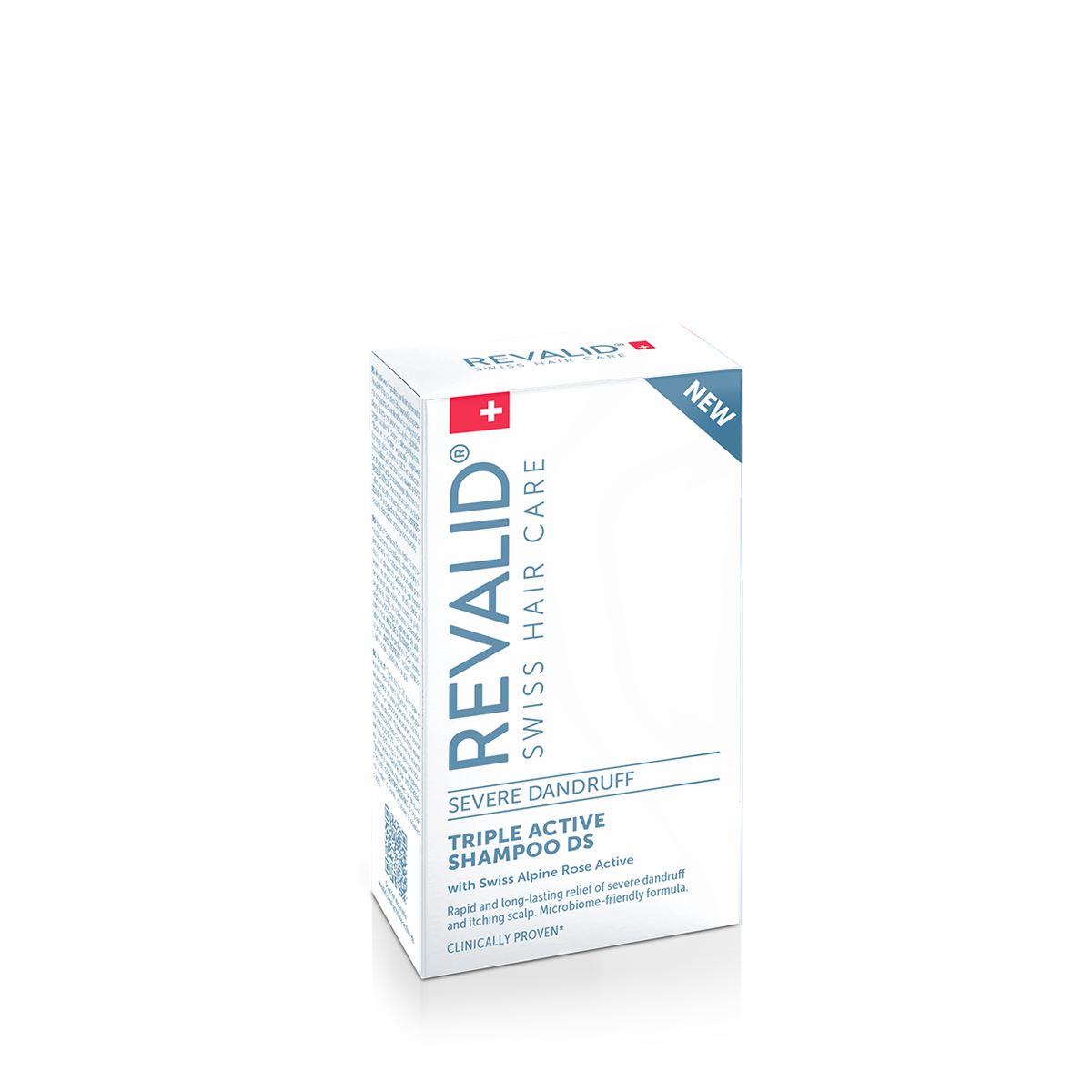 Revalid Triple Active Shampoo DS is our state-of-the-art solution for seborrhoeic dermatitis and severe dandruff. This ultra-mild cleansing formula has been specially formulated to be gentle on your scalp while effectively tackling these root causes. It provides clinically proven action for fast and long-lasting relief. Our dermatologist-approved and unique formulation of powerful active ingredients not only delivers exceptional results, but also maintains a healthy scalp microbiome. Paraben, sulphate and silicone free.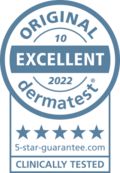 Product Rating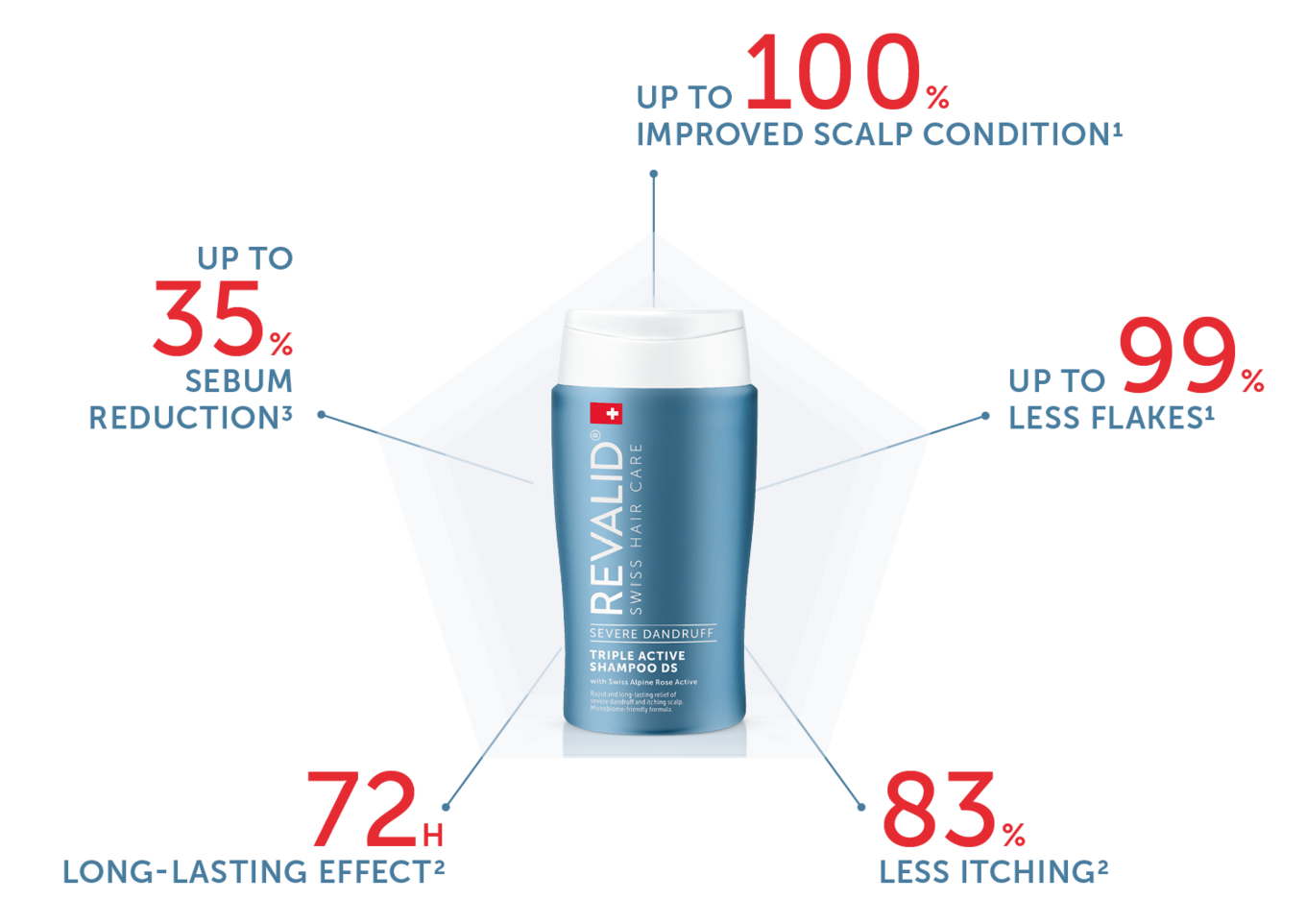 Crinipan® AD
is a powerful anti-dandruff agent, particularly effective against Malassezia yeast. It provides a significant anti-dandruff effect while gently cleansing the hair and scalp.
Dandrilys®
is a natural solution based on specific saponins (jujubosides) from the Joazeiro bark. It rebalances the scalp microbiota. It also provides a rapid and long-lasting anti-itching effect and treats dandruff quickly and efficiently.
Elestab™
100 HP is a water-soluble cationic antimicrobial agent with a broad spectrum of activity against bacteria, fungi and yeasts. It has a noticeable remaining effect against re-greasing and itching, making it particularly suitable for rinse-off treatments. It also has a significant anti-irritating effect on the scalp.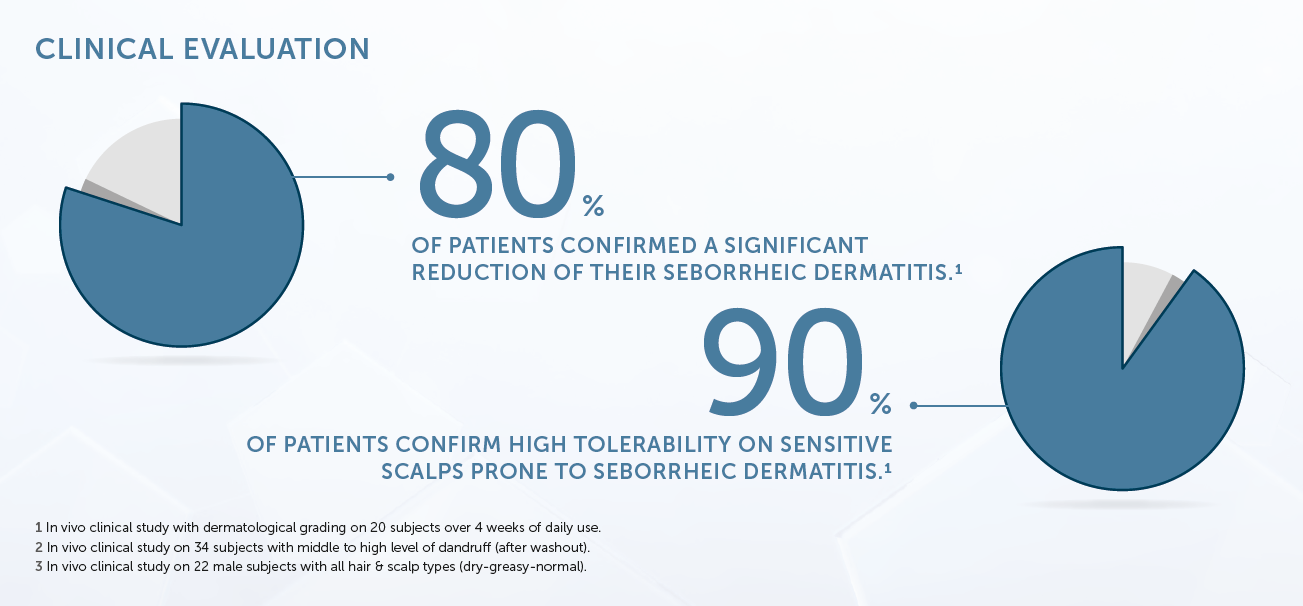 Work a small amount of shampoo into a lather with some water. Apply to wet hair and scrub the scalp thoroughly. Leave on for 2–3 minutes. Rinse thoroughly. Repeat if necessary.
WHAT DO OTHERS THINK