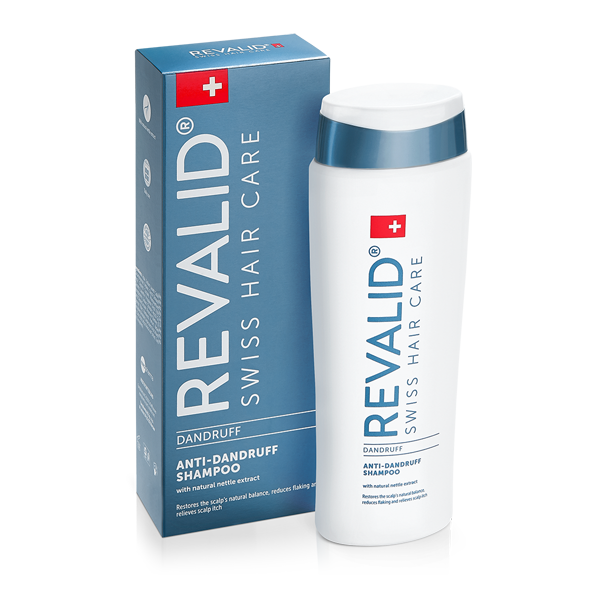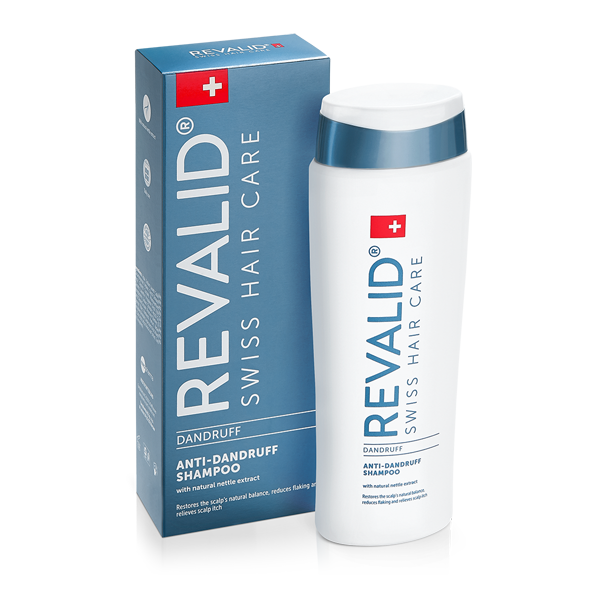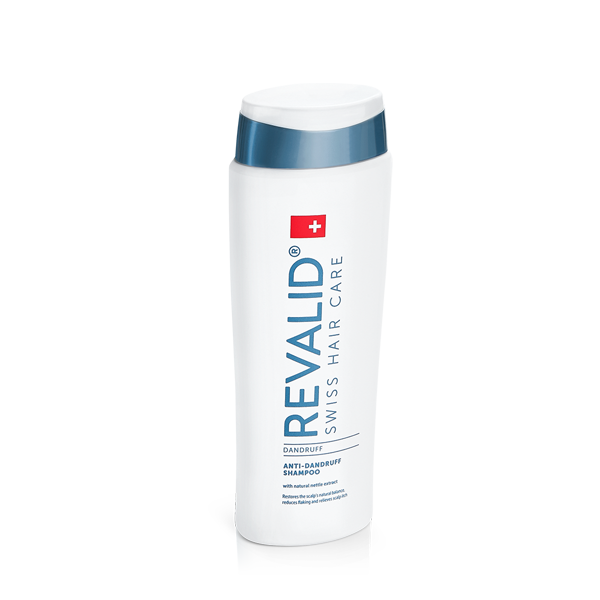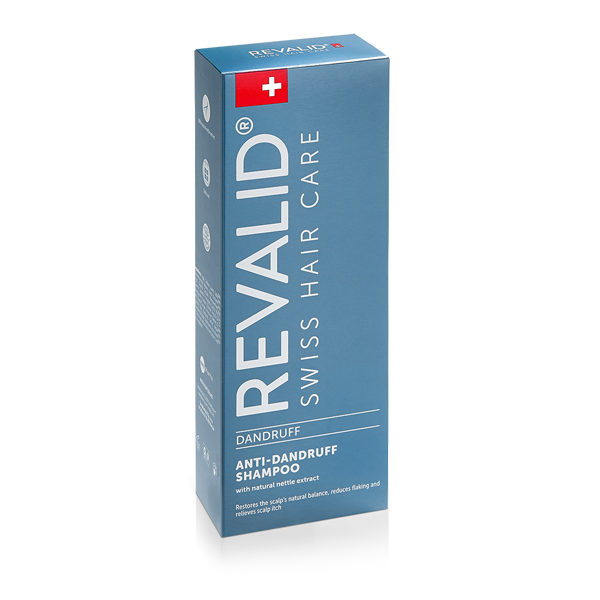 Revalid Anti-Dandruff Shampoo combines a variety of active ingredients to provide effective and long-lasting relief from dandruff. The active ingredients restore the scalp's natural moisture balance and prevent the formation of new flakes. At the same time, nettle extract, panthenol and allantoin soothe the scalp and relieve unpleasant itchiness. Thanks to its mild formula, Revalid Anti-Dandruff Shampoo is suitable for everyday use.
Revalid Anti-Dandruff Shampoo was tolerated extremely well in a dermatological application trial held under clinical conditions.
Paraben- and silicone-free.


Product Rating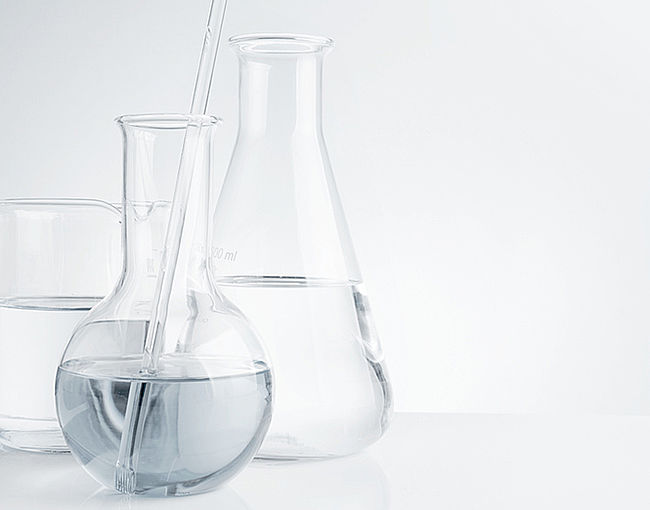 PIROCTONE OLAMINE
Piroctone Olamine is an innovative anti-dandruff ingredient that acts to soothe inflammation in the scalp and reduce dandruff.
NETTLE EXTRACT
Nettle extract is widely used in herbal traditions and regulates the scalp's production of sebum.
UNDECYLENIC ACID
Undecylenic acid has natural anti-fungal properties, and so slows down the production of the yeast Malassezia, relieving itchiness and irritation.
PANTHENOL
Panthenol has been shown to stimulate the proliferation of dermal fibroblasts and accelerate cell turnover. It also aids the hair in absorbing and retaining moisture. As such, this ingredient can help to repair damaged hair and reduce split ends, as well as thickening and increasing the hair's tensile strength.
ALLANTOIN
Allantoin soothes the scalp and promotes cell formation, improving regeneration in the skin of the scalp.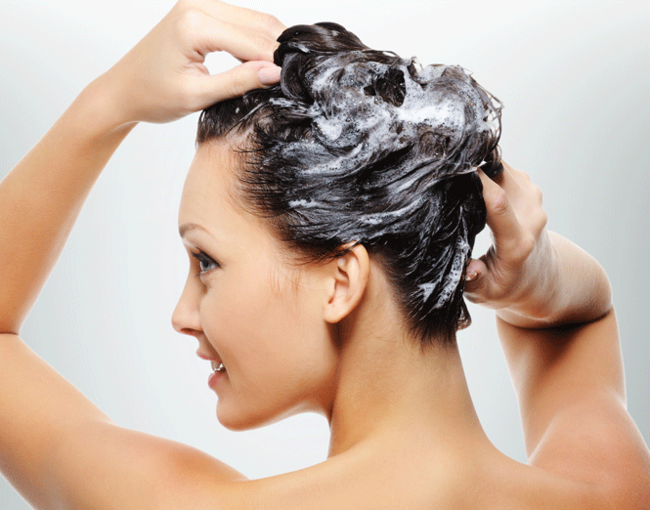 Apply a small amount of Revalid Anti-Dandruff to the palm of your hand. Work the shampoo into a light lather with some water. Gently apply to wet hair and use your fingertips to massage into the scalp. Rinse thoroughly. Repeat if necessary.
WHAT DO OTHERS THINK