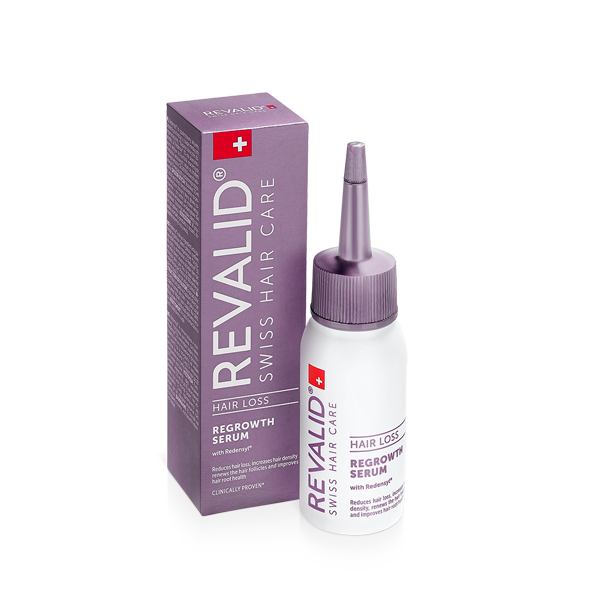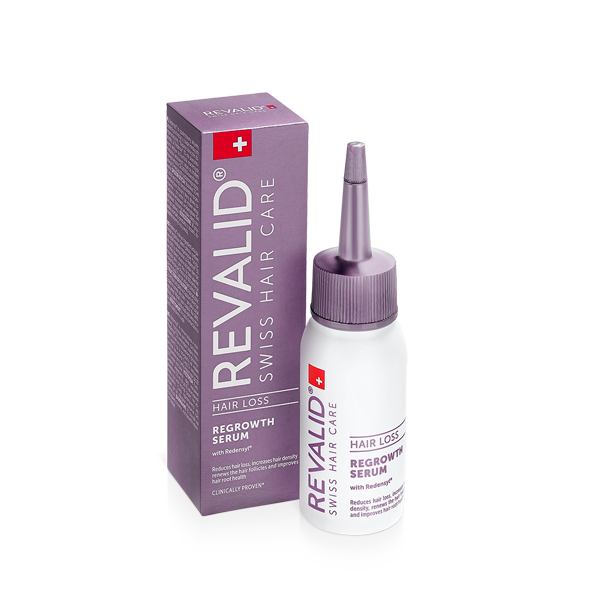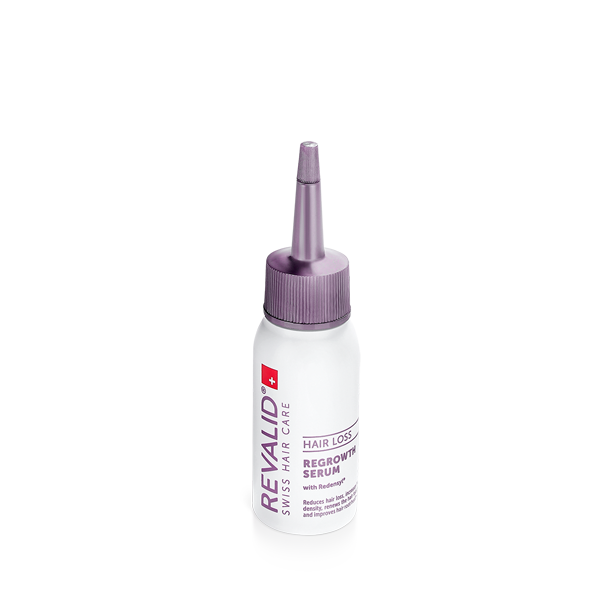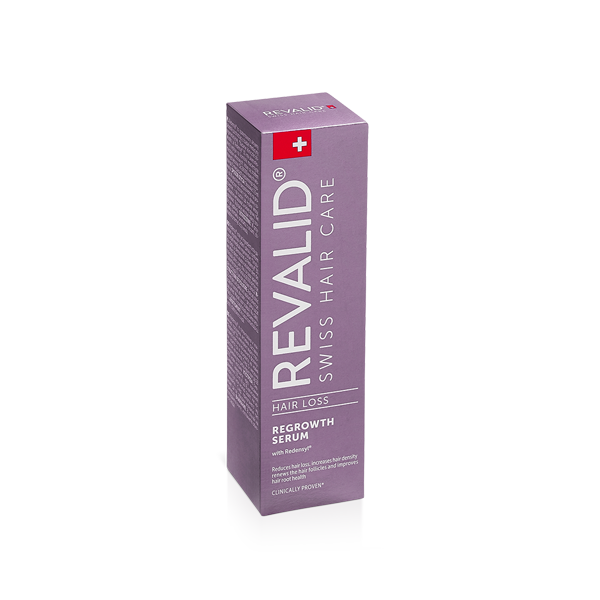 Revalid Regrowth Serum contains the innovative and patented ingredient Redensyl. Redensyl revives hair growth, reduces hair loss and increases hair density by 8%, corresponding to up to 28'000 new hairs after 3 months of daily use*. Artemisia flower extract from the Swiss Alps provides anti-oxidative essential oils complementing the Redensyl-mediated reinvigorating effect. Supplementary amino acids and panthenol moisturise hair and dry scalp and stimulate the renewal of skin cells. Paraben-, sulphate-, and silicone-free.


Product Rating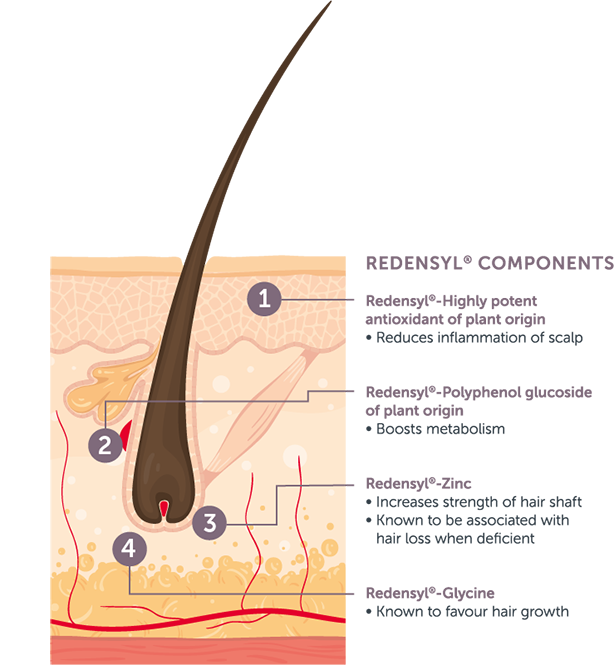 REDENSYL
Redensyl is a patented, active ingredient from the field of regenerative medical research. Proven to reinvigorate the cells in the follicles responsible for hair growth, it is composed of two patented molecules DHQG (dihydroquercetin-glucoside) and EGCG2 (epigallocatechin gallate-glucoside). DHQG is obtained from the larch tree and activates the division of hair follicle stem cells; EGCG2 is found in green tea leaves and reduces inflammation of the scalp. Redensyl has been scientifically proven to stimulate hair growth while reducing hair loss. A clinical study* has proven that Redensyl has a targeted effect on the hair follicle stem cells with are the origin of new hair.
*In a double-blind, placebo-controlled clinical trial under the supervision of trained dermatologists, half of 26 alopecic men (grade 3 to 4) aged 18 to 70 received a formula with 3% Redensyl.
ARTEMISIA FLOWER EXTRACT FROM THE SWISS ALPS
Artemisia is known for its natural antioxidant properties. Traditionally used by Alpine farmers as a home remedy against fever, coughs, and even pneumonia, here it serves to protect the skin and restore balance to the scalp.
AJIDEW
Ajidew acts as a natural moisturizer, making the hair more manageable and reducing the appearance of unwanted flyaway hairs.
PANTHENOL
Panthenol has been shown to stimulate the proliferation of dermal fibroblasts and accelerate cell turnover. It also aids the hair in absorbing and retaining moisture. As such, this ingredient can help to repair damaged hair and reduce split ends, as well as thickening and increasing the hair's tensile strength.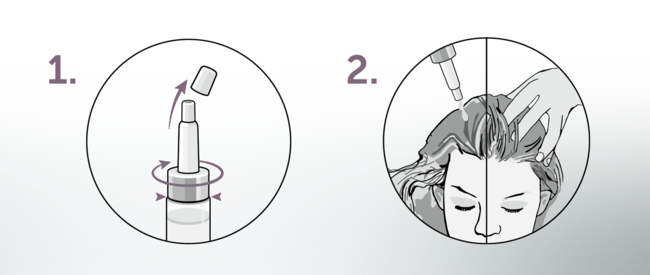 Apply 3.5 ml (around 6-8 squeezes) directly to the affected areas of your scalp daily. Your hair can be wet or dry. Gently massage the serum into your scalp. Do not rinse. You can then style your hair as normal. Do not shower, bath, wash your hair or use the sauna for 6 hours after application, as this can make the treatment less effective. A 50 ml bottle provides approximately 14 days of treatment. Since the natural hair growth cycle usually takes one to four months, we advise using Revalid Regrowth Serum daily for at least three to six months for significant results.
WHAT DO OTHERS THINK