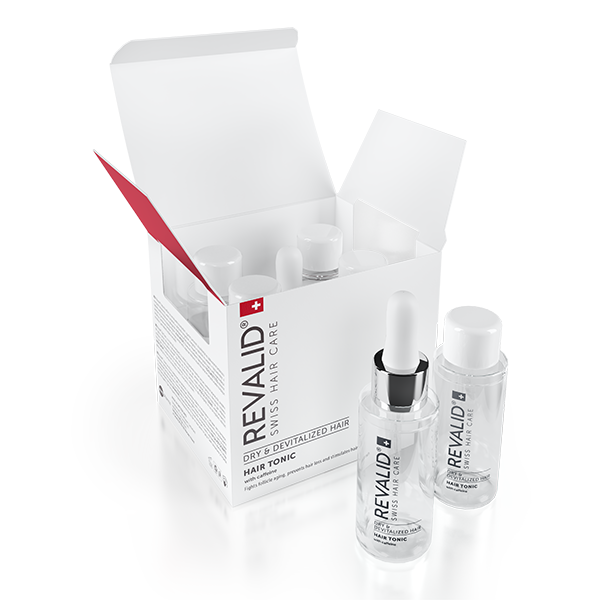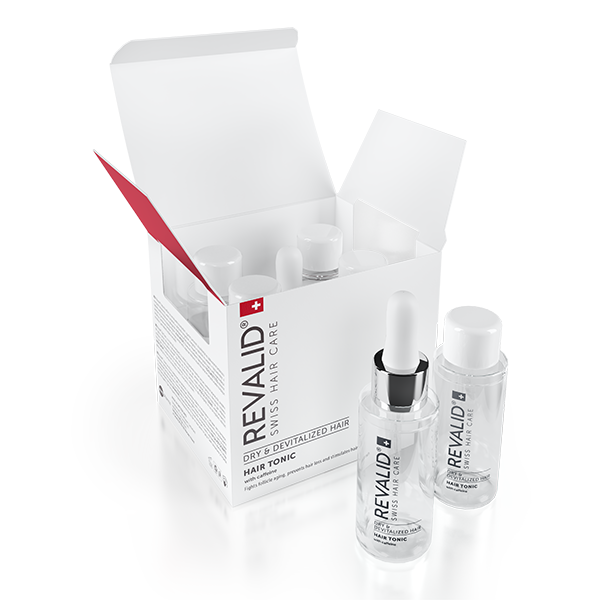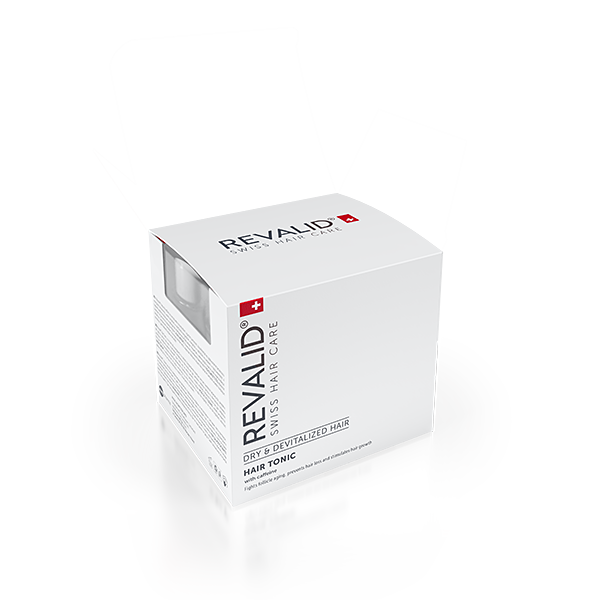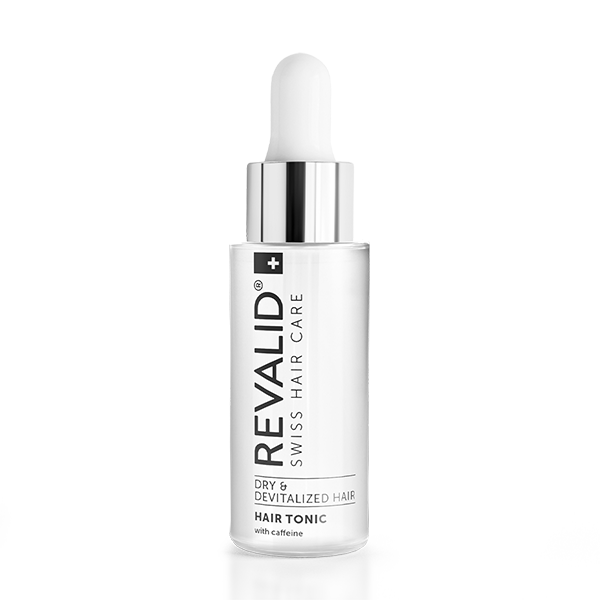 Thanks to its energizing caffeine formula, our Revalid Hair Tonic strengthens the hair's follicles, preventing hair loss and favouring hair growth. The active ingredient caffeine also fortifies weak hair and protects against further damage. Furthermore, a gentle head massage during application helps to stimulate blood circulation to the scalp, which is beneficial to your hair's overall health. Panthenol, wheat germ and oat extract then soothe the scalp.
Paraben-, sulphate-, and silicone-free.


Product Rating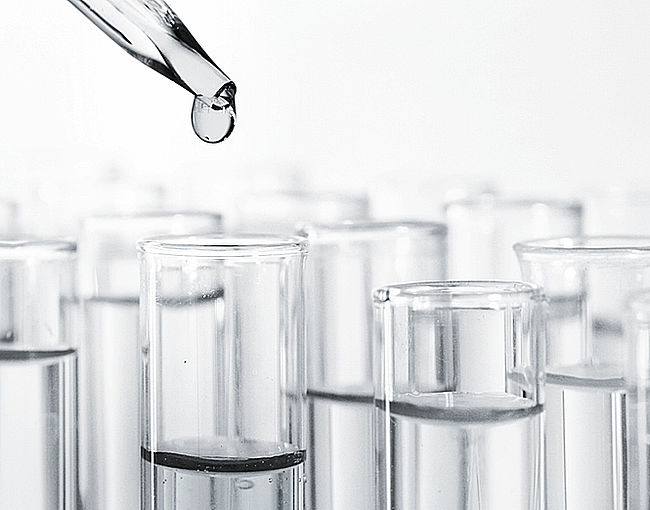 CAFFEINE
Caffeine stimulates blood circulation to the scalp and the hairs' roots.
PANTHENOL
Panthenol has been shown to stimulate the proliferation of dermal fibroblasts and accelerate cell turnover. It also aids the hair in absorbing and retaining moisture. As such, this ingredient can help to repair damaged hair and reduce split ends, as well as thickening and increasing the hair's tensile strength.
NATURAL EXTRACTS
Wheat germ extract contains both proteins and amino acids, which nourish and strengthen the hair. It also helps to replace lost moisture and prevent future damage. Avena sativa (oat) extract works to calm redness and irritation.
Apply to wet or dry hair, ideally in the morning and in the evening. Intensive care: 6 ml a day. Regular care: 6 ml 4 - 5 times a week.
1. Apply 6 ml of tonic to your scalp by using the pipette.
2. Gently massage into the scalp using your fingertips. Do not rinse out.
3. Reuse the pipette when opening a new bottle.
Use for a period of at least two to three months to allow the roots to regenerate.
WHAT DO OTHERS THINK