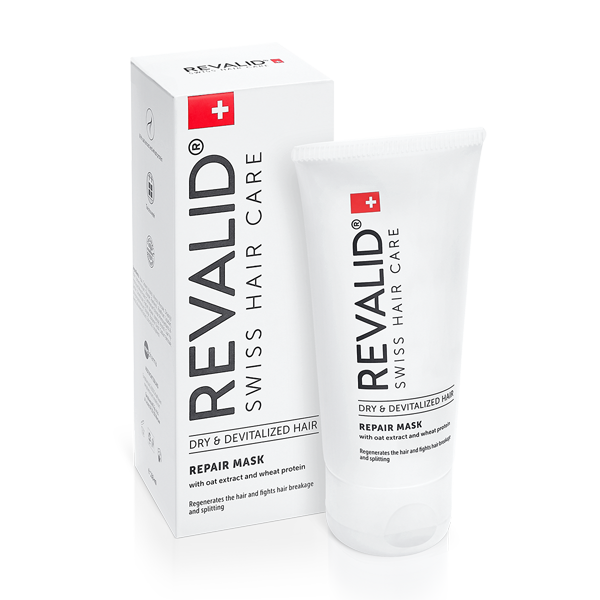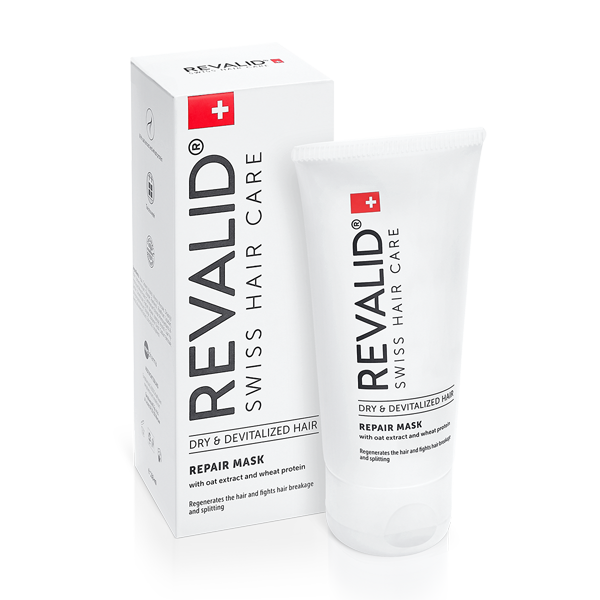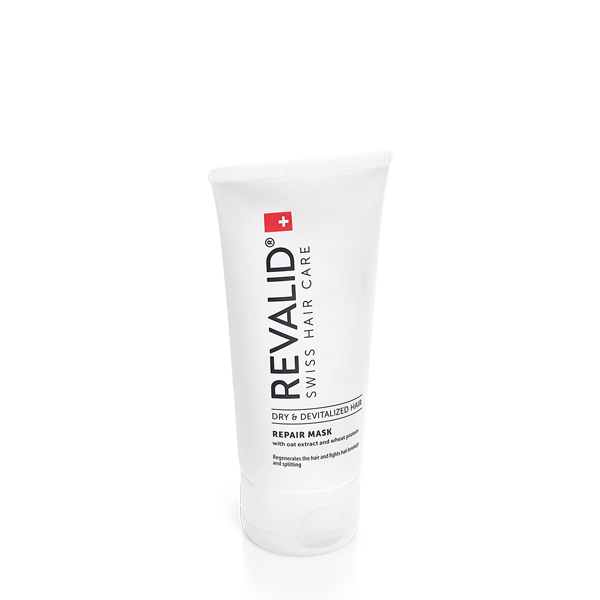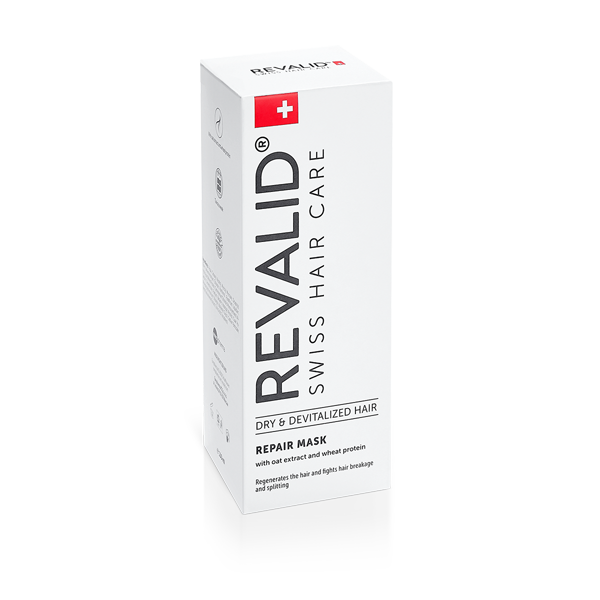 Revalid Repair Mask is an intensive hair care treatment with a specially developed formula. Nourishing ingredients such as panthenol, allantoin, wheat and oat extract penetrate deep into the hair shaft to restore your hair's vitality from the inside out. Revalid Repair Mask strengthens damaged hair, reduces the risk of breakage, and leaves your hair feeling silky and smooth. When used regularly, it can also minimize frizz and split ends. It is the perfect accompaniment to the Revalid Shampoo and Revalid Conditioner.
Paraben- and sulphate-free.


Product Rating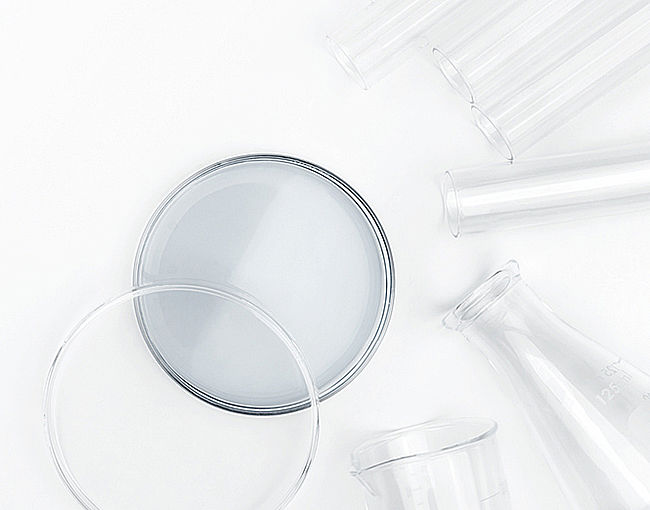 PANTHENOL
Panthenol has been shown to stimulate the proliferation of dermal fibroblasts and accelerate cell turnover. It also aids the hair in absorbing and retaining moisture. As such, this ingredient can help to repair damaged hair and reduce split ends, as well as thickening and increasing the hair's tensile strength.
ALLANTOIN
Allantoin soothes the scalp and promotes cell formation, improving skin regeneration in the scalp.
NATURAL EXTRACTS
Wheat germ extract contains both proteins and amino acids, which nourish and strengthen the hair. It also helps to replace lost moisture and prevent future damage. Avena sativa (oat) extract works to calm redness and irritation.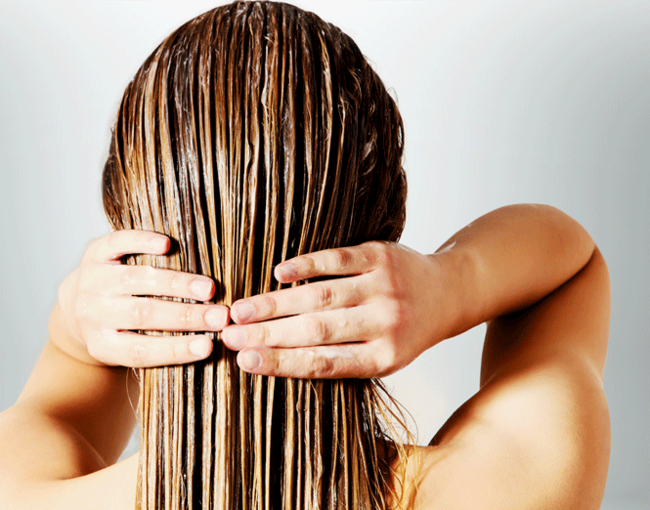 After washing your hair with Revalid Shampoo, simply apply the mask evenly to your entire head. Allow to settle for five to ten minutes before rinsing thoroughly. Use twice a week for optimal results.
WHAT DO OTHERS THINK